MP
can't wait to start taking free Korean lessons on Saturday. :)
December 1 at 7:47pm
MP
DId you know Hagen Daaz goes for $16/qt in Korea?
December 3 at 6:46am
MP
really needs a massage but doesn't know where to get one without a happy ending.
December 4 at 8:35am
MP
SNOW!
December 4 at 8:58pm
MP
stuffed herself on barbeque and got good and drunk for <$15, including subway fare!
December 5 at 8:31am 
MP
is trying to psych herself up to go out today in the subfreezing weather because the sun is just so pretty today for pictures.
December 5 at 9:13pm
MP
I was undecided on seeing Ninja Assassin. This is no longer the case.
Rain poses for Allure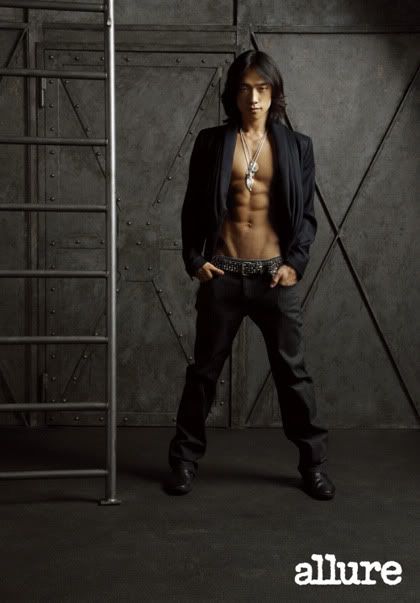 (How do I make this smaller?)
December 6 at 6:42am
MP
is torn between the urge to hibernate and the desire to exercise.
December 7 at 8:48pm
MP
feels like a wussy girl because she's out of shape and easily maxing out on a 5kg dumbbell. Fortunately that's incentive enough to keep at it so I have to buy respectable weights before long.
December 7 at 8:56pm
MP
can't wait for spring so she can try barefoot running.
December 9 at 8:42am
MP
shakin' her hips like nunchucks.
December 9 at 9:02am
MP
's spirit roommate has decided that knocking shit over in the kitchen, repeatedly, is a fun new game.
December 9 at 9:21am
MP
heard through the wall this morning her smoker neighbor cough up a lung. It sounded JUST like Ferris Bueller's keyboard. I am thoroughly disgusted.
December 9 at 7:55pm
MP
How do you decide when your abdominal pain is bad enough to see a doctor?
December 10 at 5:19am
MP
I freaking LOVE this bar!
December 11 at 10:33am
MP
could write a book about the ways Korea makes her stomach hurt.
December 12 at 7:45pm
MP
might have a Korean boyfriend.
December 13 at 7:28am
MP
has decided to marry an Australian. Their accents are music to my ears unlike any other. I haven't got one picked out yet, but that's a minor detail. I dreamt of one last night and I quite like him- fella really swept me off my feet. *dreamy sigh*
December 14 at 6:46pm
MP
totally saw the Samoan guy from "The Italian Job" today, or someone who sure looked like him. It was awesome. :0)
December 15 at 7:06am
MP
is a millionare. Yay payday.
December 16 at 6:34am